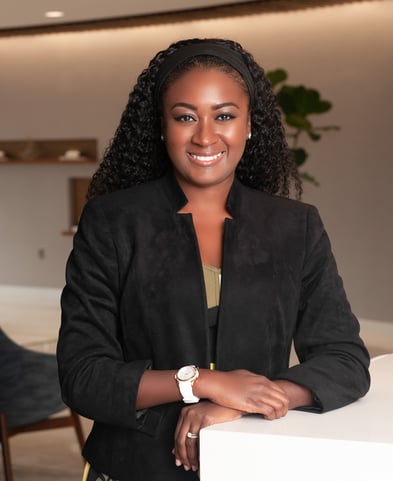 Arlington, VA (July 12, 2022) — Rochdale Capital, a newly formed, non-profit community development loan fund that provides financing and technical assistance to cooperative businesses and other community-based organizations nationwide, is pleased to welcome Kladé Hare as Chief Lending Officer.

In her role, Ms. Hare will source loan transactions that align with Rochdale Capital's mission to support co-op and community development in under-resourced areas nationwide.
Ms. Hare has over 13 years of outstanding experience working with community development and non-profit organizations. Prior to Rochdale Capital, Ms. Hare served as Director of Lending for the National Housing Trust and as a Loan Associate for Capital Impact Partners. Before joining Capital Impact Partners, Ms. Hare was a Senior Associate at Urban Land Institute and a Senior Project Administrator for the Institute for Higher Education Policy.

Ms. Hare holds a Bachelor of Arts in Public Policy Studies from Duke University and a Master of Business Administration from Johns Hopkins University, Carey Business School. She currently serves as Board Member and Loan and Asset Committee Member for the Washington Area Community Investment Fund (Wacif) in Washington, DC.