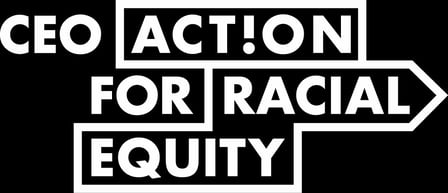 Arlington, VA (October 6, 2023) – John Holdsclaw IV, president and CEO of Rochdale Capital has joined the CEO Action for Racial Equity (CEOARE), Black Community Council, a combination of grassroots organizations convened to provide critical perspective and input from the Black communities.

Through CEOARE, Rochdale Capital joins over 100 signatory organizations across the business community to address the widening racial disparities impacting 47M+ Black Americans.

CEOARE provides an established infrastructure and expansive resources for corporate America to engage with societal issues by providing their top talent, resources, and influence to advance racial equity. The CEOARE Fellowship is one of the largest business-led initiatives focused on advancing racial equity through public policy at the federal, state, and local levels. They will work alongside business leaders from across industries and regions to address societal systemic racism and social injustice while improving societal well-being.

"After working with the CEOARE Fellows on the Economic Empowerment platform to advocate for community development financial institutions or CDFIs, it is an honor to join the Black Community Council." stated Holdsclaw. "Joining the council allows me to help advance both public policy and community economic development which has been my focus most of my professional career."

CEOARE Fellows focus their efforts on four platforms that are vital to advancing equity and well-being for the Black community: economic empowerment, education and opportunity, healthy communities, and public safety. With their commitment to CEOARE, Rochdale Capital employees will join the CEOARE Advisory Network, which provides social media advocacy on behalf of the Fellowship.